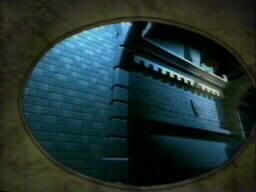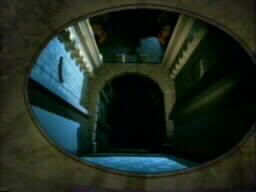 This week has felt very much about expression. It's been refreshing to have some totally free time: to look forward to the day ahead, because I don't have to achieve anything. There are a few loose tasks to keep me vaguely focused; and I'm cherishing time with my family, given how little of it there seems to be these days. I was watching Knightmare Series 8 with my little sister for most of last night, and for once, she was hooked - and within my own fascination of the show, it's a constant intrigue to me as to whether the deeper qualities of K.M. can still entertain the age-group for which it was initially intended now in the 21st Century. It looks graphically rich, even through today's standards: I may be biased, but really like the colour schemes, especially the blue and gold within Level 3. I still feel that something of that calibre could stand ground these days. It's a refreshing change to be thinking about feelings again and feeling the spectrum ~ for weeks, it's been a case of just accepting that I was really enjoying myself in my work and having a good time: but the job and different commitments have been very consuming, and I couldn't look into myself the way I like to sometimes.
I took a little inspiration from
aristophains
to think about music, particularly relation to that
Lynx
connection. The links I've found encompass some of my musical favourites astonishingly well.
Phoenix
is attributed to Alphaville's (what I think of as 'game-show' theme), 'Fantastic Dream';
Apollo
inventively to AvE's wonderful track from the Prositute album;
Atlantis
to Modern Talking's 'Atlantis is Calling';
Gravity
to Enigma's 'Gravity of Love';
Pulse
to Pink Floyd's live album;
Touch
I'll attribute to A-Ha, for the opening and chorus words to 'The Sun Always Shines on TV;
Unlimited
to Singers Unlimited, who produced a version of 'Both Sides Now', one of my favourite songs, although I prefer the version by Paul Young and Clannad. Nevertheless, this song bares further relevance, since quoting from it also encouraged reflection, and I was informed that Neil Diamond, my gran's favourite singer, also did a cover version. Have since learnt that Hayley Westenra, who I like listening to, has also produced a cover. Finally, my favourite,
Africa
~ Toto's 'Africa' is the obvious choice, and a wonderful song, but I'm more drawn to Enya's 'Storms in Africa' ~ and so poignant how both connect water with a climate of drought. Looking at my music collection today, I'm intrigued by how much branches off from a few key musical influences.
Also have been trying to relate to some critical thinking. I saw Charlie and the Chocolate Factory not so long ago, and could find an interesting compare & contrast with the original film. Alongside that, pleasantly surprised to find some interesting critical reading online, a review of Alphaville's music video of
Big in Japan
~ which I remember showing to
aristophains
and
pookatimes
at Alstonefield to see what they thought. Not all music videos are to my taste, but I'm always interested because of the connection of art forms. My main focus, especially from the NAGTY workshop efforts, has been to correlate writing with other art forms: but this connection music to film / visual art can be very fetching in its own way. Amongst others, I've got music videos from Alphaville, Erasure, Aled, Pet Shop Boys and Enya ~ without a doubt, the Enya videos are the most sensual to watch, especially seeing the 'making of' documentaries of Carribbean Blue and Only Time. I think that's because the type of music demands a special type of mystical context, full of rich and sensual images. However, Big in Japan strikes a chord with me, thinking to the political nightmares encompassing the world in the early 1980s, and the video is of dischord, obscurity and emptiness. It's a shame to think it as much a pleasure to see a piece of writing by an non-AvE fan that isn't derogatory as to appreciate quality of the writing itself: but that vid was a proud way to start, and I'm really proud of where AvE stand today.
There's also personal expression, and life behind closed doors. I'm just always learning, life lessons in particular, and am pleased that continues to happen. There have been times this year when personal development has felt more of subterfuge than anything else. I'm just wanting to stop worrying: there's not long of the summer left. Dilemma of wanting to make up for lost time while just wanting to rest. Guess it's just taking each day as it comes. It's great to be writing once again.