Brilliant. Firefox crashed twice on me tonight, and twice lost an hour's work. I don't want to hear the whole MS Word thing - if journal writing worked for me writing into a word processor, then I'd do it, but it doesn't, so I don't. Therefore, as you do, I typed 'Firefox Bastard' into Google, and it had 30 images. :) Genius! So I've picked one, (thanks Lara!) and that will stand for now, because where posting this post tonight would have given me plenty of spirit, I've not got the energy or remaining spirit to write everything out again for a third time. Now just feel very, very tired...

Updated on 2nd/3rd November: I've been influenced by yon anonymous commenter and supplier of the amazing, wonderful picture, which I rather rudely stole: (huge thanks to Lara at The Desired (Awesome site!)) to complete the original post, and put the current Halloween ghost of Firefox to rest for another duration. I suppose if you will choose to title a post 'The Three Lemons', you are inviting some paranormal interference, just itching to see this particular fruit used for good measure. Hmmm... anyhow, going to have a quick backtrack over the later end of October and hopes for November, with some random nostalgic thoughts added for good measure.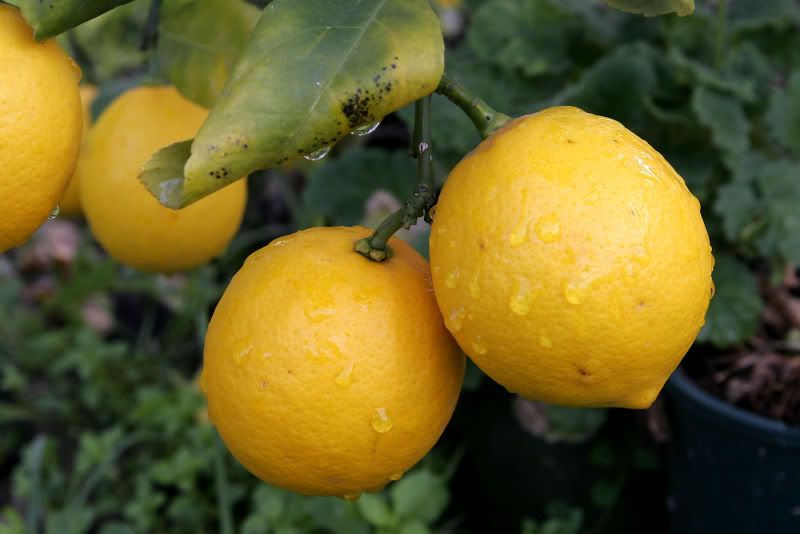 The last memories of University work were in May, a particularly kinetic rollercoaster of a month, and I was scared to return to anything quite so volatile. Yet, with little academic work done over the summer, it seemed that might be on the cards. Perhaps October was meant to be kind, though. Lovely, enjoyable spell at home, a wonderful welcome back here, and then off visiting and having far too good a time to be justified during what is perhaps meant to be designated University time. Therefore I compensated, and slogged for a good week and a half, preparing for an appointment with my dissertation advisor. I was scared at the prospect as well: just wasn't sure whether the attitude would be 'You are behind schedule and are badly prepared' or 'Thank you for having the care and showing up'. Thankfully, it went really well and came away feeling mightily positive. Admittedly, it does give a huge kick for self-motivation to feel that you are working off the set syllabus on a 'special subject' of your own choosing.

Sadly, that positivity was ripe for souring. The post Dissertated / Mastered was started on this hyper-positivity Wednesday, and then updated 24 hrs later as crash (rattled on about here) ensued. It was always going to be a testing end of month as gremlins crept into the system, and I didn't expect for it to hit me in that way and so hard and so suddenly: but then I live in the dilemma of wondering whether all this is total over-reaction and self-centeredness (and therefore feel more ashamed that I can't seem to escape the annual encroachment of fear): thankfully something that
psymun relates to at the moment, and just by making me feel comfortable enough to talk a little about this a few days before the anniversary day, he helped me enormously. One of the most uncomfortable, perhaps, (Re: The Fall, etc) is feeling alone in dwelling on something you feel is trivial or that you shouldn't be thinking about - but which, for whatever reason, you cannot help be affected by. This month can be full of that: two years ago, having just moved to Bristol, it struck in force.
knightmaredave had visited the weekend prior to the date, and his departure set the fear in motion; by the day itself, I was near to a shivering wreck. If people are left to guess to understand what is going on when they see someone like that, they're not likely to want to ask. The price was paid for not dealing with it properly, and not opening up as fully as I could have done, and amongst other factors, I'm still sure that was the main reason behind why I wasn't included on any invitations to share houses the following year.

Thankfully today I can still smile and explain it as one of those circumstances which was just 'meant to be', but I admit it lays me low just knowing that this strikes out of my control and can be difficult to deal with. This year, the difficulty has been that there is more than ever to lose if something went badly wrong; and to counter that, took what I might have considered a 'gamble' of tackling the fear: (the best I could do was write the story through in more detail than I ever have before). Trusting in words to be understood, and feeling understood, takes away some of the fear and paranoia at what could go wrong, what people think of you, who you could 'lose', and that's a large part. If that feels more at ease, then the system feels a lot more settled. The day itself went fairly peacefully. I tried to take advantage of a blown body-clock and slept through as much of the day as possible. There were some uncomfortable thoughts and some uncomfortable moments, but thankfully there were no bursts of any kind and I didn't really feel threatened at all: as successful as I could have hoped for, and the day quickly passed, and mindset fairly quickly mollified itself over the following day. It's just picking up the pieces from that really. No work done for the best part of a week, and still with an uncomfortably reversed body-clock. Where do you kick-start momentum from?

Momentum normally seems to arrive from looking forward: having something to look forward to - a light, to retain fresh focus. Anything - a trip out of Bristol, where the last few weekends have sadly, largely through my own fault, gone begging. The reason behind October's roaring momentum and power of feeling came, no doubt, initially from the round trip of visits, spending a wonderful time with
f0rester (first ever time in Laser-Quest - magnifique) and
girl_wombed, and then from what was meant to lie within this before attention was diverted. Without heading to make this more self-centered and uninteresting than it already is, details are spared, other to say that with enjoying the early stages of the dissertation, it has seemed ever more feasible to continue onto a Masters, rather than diving into P.G.C.E. territory. There are, inevitably, reasons for and against an M.A., and yet with unexpected but wonderful help and support again from
psymun, some of the options we've talked about look hugely appealling. The one difficult area to contemplate is that next academic year will not likely be here in Bristol; I've had a wonderful time, and would feel equally at home to move here on a more permanent basis after educational rounds are complete, but just instinctively know that those aren't going to continue here. It feels far too soon to be thinking about this, but since I'd hoped to have a plan fixed before I arrived back, time left here is flying. Just don't want to get stuck in that position as so many do, coming to graduation and not having any plan of what to do next.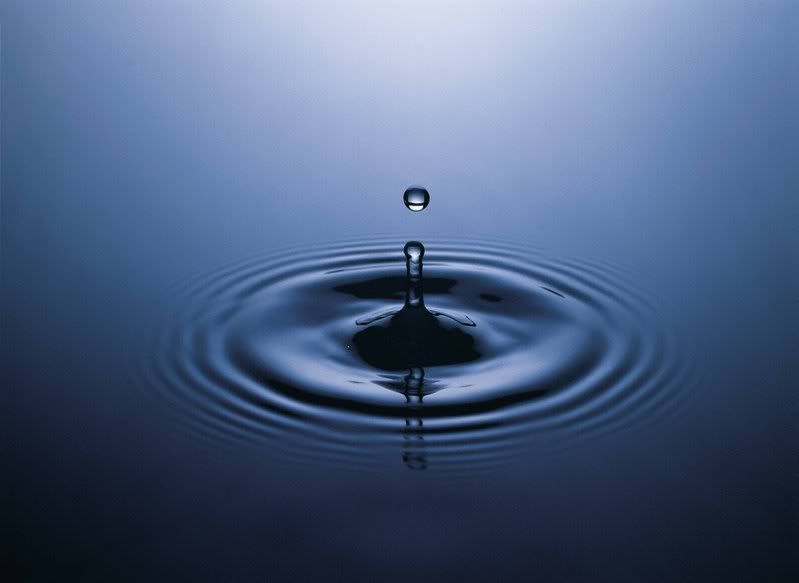 At the moment, I do feel like I'm still struggling: perhaps the reason is clear. I keep having strange reminiscences and thoughts back to childhood, adolescent and teenage years: most of it all feels from the mindset of a troubled 15/16 year old. It feels as though, by writing about that time and having to remember it, I've absorbed some of that and it continues to trouble and intrigue in equal strength. As November begins, I left the kitchen the other day thinking 'that's a Whitburn kitchen' ~ a memory of my late grandparents' (on dad's side) house in the gorgeous village a little further North up the coast. I spent a lot of my childhood there, admittedly less and less so once my grandmother had passed away in 1994, but it still felt a total treat to go, and it always felt the essence of nostalgia to visit. The Three Lemons: all for my favourite gambling machine in the arcades there, the reverse nudger. I remember one occasion, probably about 12 or 13, having 50p and winning nearly £4, with the three lemons (£1.20) coming up twice and me timing my way to doubling one of them ~ it felt like so much money. I treated myself to something little every day for the whole week I spent there. *sigh* More and more trouble came about as time went on, with my dad's sister and her family causing all kinds of interference and problems: what a travesty and horrible catalogue of events in early 2003 - I'm half-thankful my L.J. didn't exist then, and fully thankful that I met the R.P.G. group when I did. It does feel sad to remember though. The weekend before I returned back to Bristol, our household went on a random trip to Whitburn, and we had lunch and went by the lighthouse to look over the sea (the day I meant to tell them, and lost my nerve). My grandad had a stroke not long after I turned 19, and finally gave up on Valentine's Day - it seemed like the perfect excuse to treat it differently: the day now meant elegy ~ Valediction Day. The reason this all comes to light is because separate to thinking back to 1999 and subsequent times, I'd also tried to raise as many painful times to the surface for October's healing surface as possible: perhaps the cost for feeling redeemed in one place is countered by so much else remaining fresh. Moreover, there is no excuse that I outright forgot the 10th anniversary of my precious grandma's passing last year. I've corrected my dad on the date many a year: the 16th. 12 months on, and the guilt still filters.

Walking home on Monday was another powerful re-memory of the mid-teenage years. Dark and wet, and around 17:15. The previous two years avoided this through timetables, sometimes neatly coincided to catch amazing sunsets over the Downs, and because large numbers of students take that journey up Whiteladies Road and across the Downs towards the Stoke Bishop Halls. This time, I walked alone, wearing the black zip-up fleece I used to wear back then, passed under the Arches, and heard the rare shunter of the regional trains overhead. It needed a breaking walkman with a Chris de Burgh cassette: Into the Light or Flying Colours perhaps. Thankfully, despite the powerful thoughts flying through, it isn't along GreenDay's Boulevard of Broken Dreams although I see how the potential would have been there. It brings tears just thinking about the parallels: just because you have doesn't always let you forget...

It's when you come home to a different house, living with friends - a different life, and you sometimes can't grasp the idea of having moved on. These two periods are so amazingly different, trying to compare them is fiendish, but leaves it's mark. A dream last night has left me stunned - spent with some people from my primary school class, and a strange, visionary-progressed mentality that I couldn't describe. I'll really need to think about this one: it makes me want to reach for the more distant past... Something tells me I can't regret this at all ~ as I feel I've recently had a refresher course in jealousy, so this feels like one in... realising what was to understand what is, which ties in quite a sombre, fulfilling way with this fascinating comment from the inspirational
aristophains. Ultimate happiness isn't always the immediate goal in life, but perhaps realising yourself: what you have and what you want can be a closer target. Appreciating what you have isn't always easy: but [Past has tried hard, but Since has well played] being taken through a mind's dark corridor to a time when I had so little of the Asset Love I have today brings so much of this to light. So, I believe momentum comes from looking forward, and I'm living in the past? It's been heavy thought of late: difficult, challenging, upsetting, nostalgic, and leaves me pondering and writing more often than working, but it seems more about accepting the thought patterns that come, and working out constructive life positives from the deepest and saddest that can be found. That's the heartbeat pattern to momentum. October was a heartbeat pattern.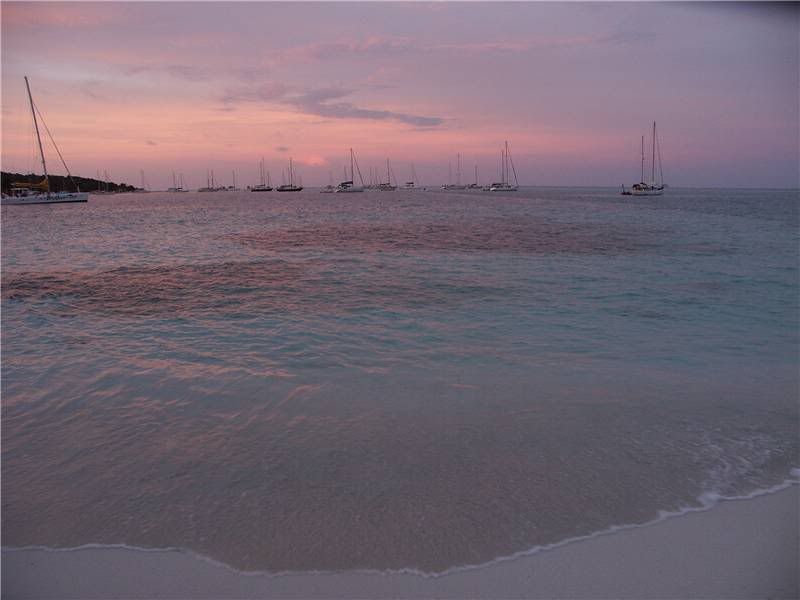 And so to November: two reasonably constructive days so far. Not a great deal achieved work-wise, there's felt this heavy burden here to unload first, but some ideas flowing and progress in other areas. I fancy trying to kick-start the Creative Writing group soon - that's a major plus. I'd like to write an article for the Epigram, and need to get in touch about that. I need to get in touch with the organisation said article relates to get properly signed on. One plus of last week was being interviewed for a Student Tutoring job again. This will be fantastic: not the stress of a heavy job like the bar, but working 3-6 hours per week in education, possibly the Children's Hospital again, will suit just right. I did get nervous about the interview, wondering if I might be over-complacent, but when Zoe (university mum) comes down to collect me, smiles and says 'We can just sit and chat here. I've probably interviewed you more than any other person, ever - and I absolutely want you to come and work for us again' ~ wow, Zoe and Widening Participation are amazing. They make you feel great about what you do, the person you are, and can leave you feeling big-headed ~ I love working for them, I would happily do it for nothing. But for the money side of things, I look at scorn towards Wills Hall. I'm glad I don't live there any more because they've pulled their final stunt, and I'm going to speak to the Deputy-Head of the Students' Union on Friday before Tutor Refresh Training to get some advice before I let the rest of the small, affected group know, and we give them a hammering. This has to be handled carefully, but I'm hugely thankful to one of the senior staff there for being on my / the students' side.

Oh, how I'm looking forward to November! I'm looking forward to Christmas, my mum still has a wickedly dirty mind, I'm still burping as loudly and unproudly as ever, and Dilbz is still at home! I miss him so much. Yes, refresh is the order of this fresh November. Bedroom here is clean and tidy, and I'm experimenting with different ideas for this journal, which has never been changed since it began. I'm sorry if it's painful/unpleasant/uncomfortable to the eye. Any feedback is gratefully appreciated. Thankfully, come the end of this little essay here, I'm left with a wonderful recent memory: on Tuesday, walking to University and back, I was taken aback with the number of people smiling. Labourers, postmen, guys working on water mains ~ everyone smiling. It was the perfect day: wet, but sunny, everything dripping and glistening, the sun warm but breeze just strong and cool enough to keep the temperature just sublime. Tonight, we've had a quality superspeed thunderstorm. In due of these, I've looked for an image combining water and smiling, and strangely enough, I was gifted this lovely sunset on Caribbean Waters; which combines the beauty, melancholy, joy and serenity of all here combined. Just want to say a very profound thank you for being friend enough to read this, and I wish you all my Love, Peace/Pieces & Harmony. ~Kx~